Dawn over Beginish Island and Valentia Harbour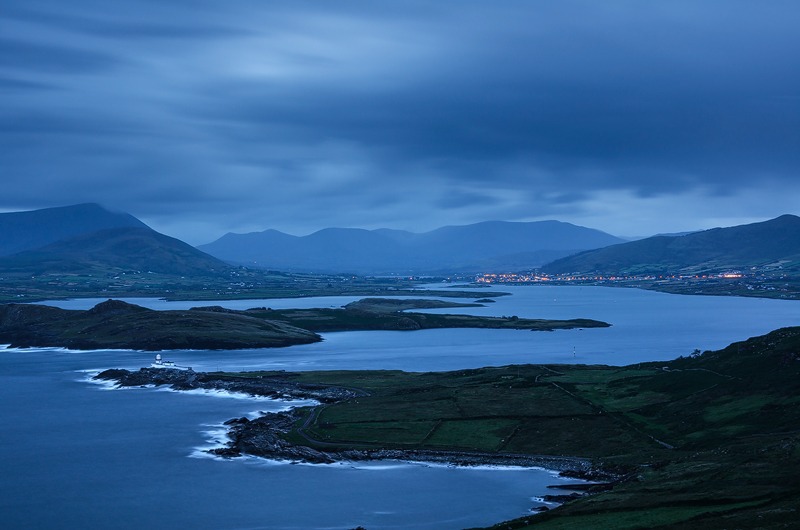 Beginish is an island in Valentia Harbour, in south west Kerry, Ireland. Beginish Island is currently uninhabited, the last remaining residents being 2 elderly brothers who left the island in the 1990s.

The island has numerous archaeological sites, including a Viking settlement occupied between the 10th and 12th centuries, which consists of a circular stone dwelling, outhouse and a midden. Also occupying the highest point on the western end of the island is a block hut known as "Pilots lookout", which was used in the 19th and early 20th century to spot ships coming into Dingle bay which may have required pilotage into Valentia harbour.
Valentia Island, Ireland